Upgrade Your WTA Membership, Save 20% and Receive a Waterproof Pouch - perfect for protecting your valuables while you travel

As a complimentary member of World Travelers of America (WTA), you have the opportunity to upgrade your membership at a savings of 20%.
Along with your other benefits, we've arranged for you to receive a Waterproof Pouch with double zip-lock security and hook & loop closure, which will keep your valuables dry when on the water. A $24.95 value, it's yours when you upgrade. (Only deliverable to U.S. addresses.)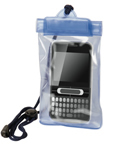 You get this valuable bonus when you upgrade for only $15.
That's 20% off the normal $19 membership rate!
Continue To Enjoy the Benefits You Love Without Interruption
In addition to your gift, upgrading ensures you'll be able to continue enjoying your favorite benefits for another full year including the ever popular:
Deep hotel, auto, and vacation condo discounts

Theme park and zoo discounts

80% Office Depot®/Office Max® Discounts - Save up to 80% on products purchased at Office Depot and Office Max stores and online.

20% Hobie Sunglasses Discount

– Save 20% on Hobie Sunglasses puchased through WTA's website.
The WTA Wise Traveler® - Quick-to-read newsletter filled with up to the minute travel news, safety information, destinations and travel tips – plus latest updates on your member benefits.

Plus…
Free Travel Talk® E-newsletter
Online Travel Booking
CityPASS®, Ski and Movie Discounts
Affordable Travel Insurance
Discount MetLife® Auto and Home Insurance

Other Important Financial Services
Travel Safety and Health Info
Travel Tips and Alerts
Magazine Discounts
MetLife® Accidental Death Insurance
and much, much more!
Click here to read the entire list of benefits available through the WTA.
Working together to make travel safer, more affordable, and hassle-free is the primary purpose of the WTA. We bring you the most up-to-date information and emerging trends in travel.
When we couple that with all the incredible benefits listed above (and more!) you simply can't lose. Upgrading is an exceptional value for only $15. Upgrade today so you won't miss a thing!
Offer is available to U.S. addresses only.