Adventure Travel Trends, Part II
by Paula Pearson, The Sun Travel Services via World Travelers of America
Last week, we shared three adventure-related travel trends – zip lining and cenote and volcano exploring. This week, we share another three with you.
Travel Trend #4 – Knock off a 'bucket list' item
Another travel trend is to visit at least one thing on your bucket list. Here are just a few suggestions:
Machu Picchu, Peru
It's no wonder Machu Picchu is Peru's most-visited site and a UNESCO World Heritage Site. Dating to the mid-1400s, it's a marvel of mortar-free limestone architecture perched on a high plateau deep in the Amazonian jungle. Get there via train from Cusco or, if you're not faint-hearted, make the trip on foot via a multi-day hiking trail—you'll travel through deep Andean gullies and enjoy stunning views. No matter what tour you choose or how you decide to take in all the breathtaking scenery and learn about the heritage, it will be a trip of a lifetime.

Tanzania, Africa
Imagine endless savannahs teaming with millions of wildebeest, towering boulders sprawled with tawny lions, and collapsed volcanoes brimming in mist. Imagine a place completely unaware of civilization where wildlife still reigns supreme. It is hard to believe a place like this still exists, but it does. It is called Tanzania, Africa. Some say you will never be the same after being a part of this experience; the experience where nature and her wonderful creation are abundant and you are a tiny onlooker.

South Pacific
While there are differences in the language and culture from island to island in the South Pacific, they are all wonderful. Tahiti is part of French Polynesia and known for its over-the-water bungalows. With over 115 islands spanning five archipelagos, French Polynesia has it all from the legendary, lux Bora-Bora and its over-the-water-bungalows to uncountable forgotten islands perfect for Crusoe wannabes looking for a basic beach bungalow. Wherever you go, you'll be kissed with a touch of French style. Dive with plentiful reef sharks and rays or hike to waterfalls and mountain ridges on Tahiti and Moorea and more; or watch professional surfers brave the big ones at Teahupoo, Tahiti.
Travel Trend #5 - Family-friendly resorts
Family-friendly resorts are a huge trend this year and these new style resorts are gaining popularity because they cater to all ages and many provide everything needed for every age group, making it very easy to just pack and go! Here are a few to consider:
Orlando, Florida
In Orlando the Nickelodeon Family Suites by Holiday Inn offers many opportunities -- interactive teas, breakfasts, and meet-and-greets for resort guests to mingle with characters. Two admission-worthy water parks that are free for all guests feature seven slides or flumes, a four-story interactive water tower, and a 400-gallon dump tank. Toddlers will enjoy a sandy area with a slide and a shaded play space with a splash zone. On 26 acres a mile from Walt Disney World, this all-suite resort has semi-private Nickelodeon-character-themed kids' bedrooms that can only be accessed via the common living room; most of the 777 suites are 485 sq. ft., and all are nonsmoking and equipped with a refrigerator and microwave. Camp for kids 5 to 12 four evenings per week; two swimming pools; one with a shallow entry, both staffed by lifeguards; dive-in movies; playground; free meals for kids 12 and under at certain eateries. Nick@Night Adult Lounge; lap pool; and free shuttle buses to area theme parks.

Riviera Maya, Mexico
In the Riviera Maya, Mexico, the Azul Fives by Karisma is well suited for all occasions (weddings, reunions, honeymoons), but caters especially to families with children, with extensive services and amenities for kids with everything from kiddy robes to character breakfast and in-suite toys. There's a loan program for baby toys and equipment, a kiddy pool, and an excellent kids' club by Fisher-Price complete with a kid-size gym and daily activities. Suites are spacious, and offer a separate living area with a sleeper sofa, as well as kitchens.

Also in Riviera Maya is the Fairmont Mayakoba, popular with couples for the level of privacy it offers, but also geared towards families, with a kiddy pool, and wonderful daily activities such as cookie-making sessions, arts and crafts, boat tour adventures, Mayan language classes, and sand castle contests. The hotel also offers babysitting services, connecting rooms, free baby toiletries, loaner bicycles, and kids' menus at all of its restaurants. For parents, there's a high-end spa, and adults-only pool, and a Greg Norman-designed golf course next door.

Jamaica
In Jamaica at Half Moon, a Rock Resort, kids under 16 eat and sleep for free at this classic luxury resort. Anancy Children's Village has a series of colorful cabins that house supervised activities like video games, arts and crafts, and stories with nap time. From a great playground to a mini-golf course to riding stables to a private dolphin cove, Half Moon's 400-acre property offers ample resources for families, including full-time nannies.
Travel Trend #6 – River cruising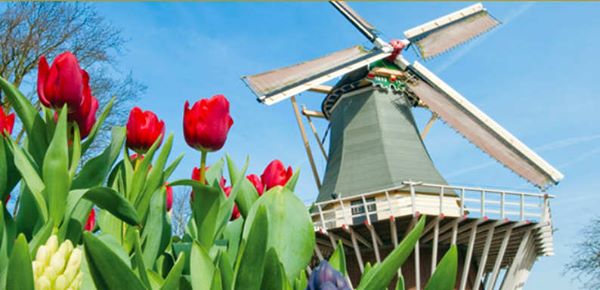 River cruising is of the most enjoyable and fastest growing ways to experience various travel destinations on one trip. Travelers will experience double the leisure time and no crowded cities to navigate. In fact, it is quite the opposite .......a relaxing, delightful vacation. Guests on a river cruise may find themselves waking to a panoramic view of castles on the Rhine, or perhaps the hustle of a sea of wooden fishing boats in Vietnam. They unpack once and often wake up to the sound of the local church bells ringing in the city center as they are centrally docked in the most exciting cities around the world. The latest vessels are featuring French balconies, complete entertainment systems in all staterooms, Wi-Fi in all rooms and complimentary alcoholic options. Also included are shore excursions. The rivers were once the highways of the world, and now sophisticated travelers are discovering river cruising is a wonderful way to immerse themselves into local culture and experience adventure beyond what a typical traveler may choose to see and do. Asia is the new "Wild West" of the river cruise industry and the people of the Asian countries are now very welcoming, so why not travel in style and explore the new frontier?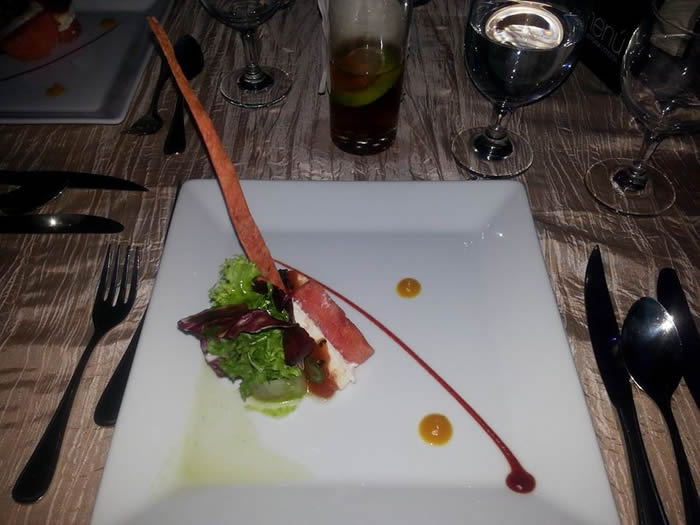 Whatever your idea of a getaway or vacation might be, there are so many choices ranging from the easy going to the exhilarating. These are just a few of the new ideas on the horizon. Look beyond the horizon; take a trip!
Paula Pearson is an independent travel consultant and owner of The Sun Travel Services – specializing in Caribbean, Mexico and European destinations and destination weddings and cruise vacations. Paula can be reached at 301.305.1773 or paula@thesuntravelservices.com.