Bhutan – the Shangri-La Kingdom of the Himalayas
By David Astley
Most people have heard of Shangri-La – the mystical hidden valley in the Himalayas described in James Hilton's best-selling novel, Lost Horizon, where people lived in peace and harmony and aged more slowly than those in the outside world.
Although Shangri-La is a fictional place, many have wanted to believe that such a place exists and have suggested that the small Buddhist kingdom of Bhutan ticked away in the Himalayas between China and India was the inspiration for Hilton's Shangri-La.
But in the early 1930s when Hilton wrote his novel, Bhutan was off-limits to outsiders, so it is unlikely that Hilton could have ever visited the country. The first tourists to Bhutan did not set foot in the country until 1974.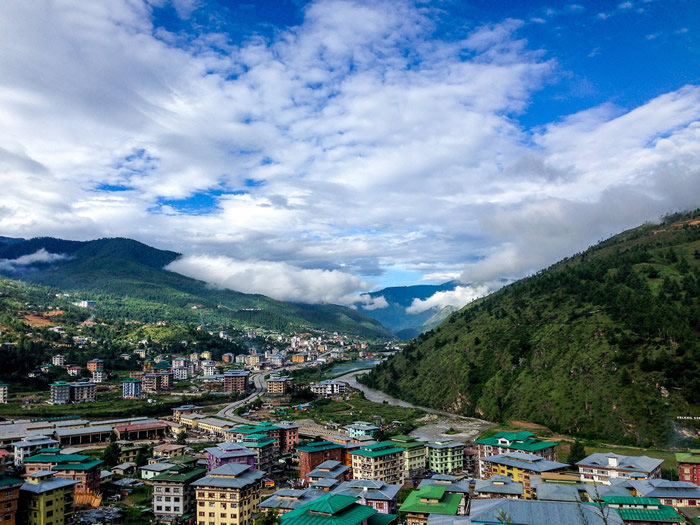 In 2001, Zhongdian county in Yunnan province, China, on the northeastern edge of the Himalayas changed its name to Shangri-La, hoping to cash in on travellers trying to find the hidden valley, but as beautiful as the region is around Zhongdian, many still believe that Bhutan is the closest that travelers will find to Hilton's Garden of Eden.
Bhutan is a pristine and stunningly beautiful country, and as the Bhutanese government has restricted the number of tourists that can enter the country each year, it has retained the appeal that it had back in 1974 when the first 287 visitors were permitted to tour the country.
It is a destination that appeals to those who have "been there, done that" and want somewhere special to complete a bucket list. Many visitors to Bhutan say that the country is as perfect as anywhere in the world – clean, unpolluted, safe, peaceful, and devoid of all the political wrangling that dominates news in other countries of the world.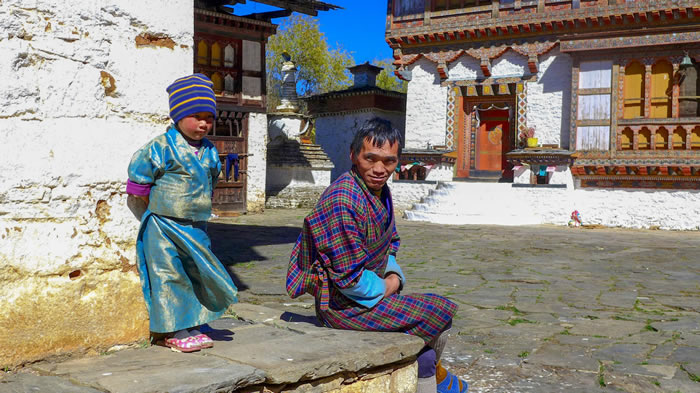 Bhutan is ruled by a benevolent king and measures its progress not in economic terms but in the happiness of its people. It tracks that progress through a Gross National Happiness Index which takes account of factors like the psychological well-being of the population, their health and education, living standards, good governance and ecological diversity.
Visitors to Bhutan all agree that it is like nowhere else on earth. And that observation also applies to getting to Bhutan and, to a large extent, how you can see the country. It is not a country where you can arrive at border and apply for a visa. Everything must be arranged and booked in advance, and every visitor to Bhutan must be accompanied by the government-approved guide.
The first step in planning a visit to Bhutan is to choose a tour operator through the website of the Tourism Council of Bhutan and apply through that operator for a visa approval. Once that approval has been obtained (which takes at least a week) you'll be able to book flights and a tour.
There are flights from Bangkok, Dhaka, Kathmandu, Mumbai, New Delhi and Singapore with two airlines – Druk Air and Bhutan Airlines – both of which operate modern Airbus A319 aircraft to the Paro international airport in Bhutan at an elevation of 7,300 ft and which is surrounded by mountains 18,000 ft high.
The flight to Paro in the west of the country is regarded as one of the most difficult in the world to fly, but it is flown by highly skilled pilots who have been specially certified to fly that route. However, flights can only be made during the day and during good weather, so flight cancellations are common. Therefore, it is wise to allow a few days at the end of a trip to Bhutan in the transiting city and not book connecting flights home on the same day.
There is no independent travel permitted in Bhutan but that does not mean you have to join a group tour. Whilst group tours are the cheapest option, there are many companies offering private tours for individuals, couples or families. There is a minimum daily package rate of US$200 or $250 per person depending on the time of the year. That will include accommodation, meals, transportation and a guide (and porters if trekking).
Upon arrival in Paro you will present your visa approval and the visa will be issued at the airport for a cost of $40. For stays longer than two weeks, it is also necessary to present a medical certificate issued within the previous six months confirming that you are HIV negative.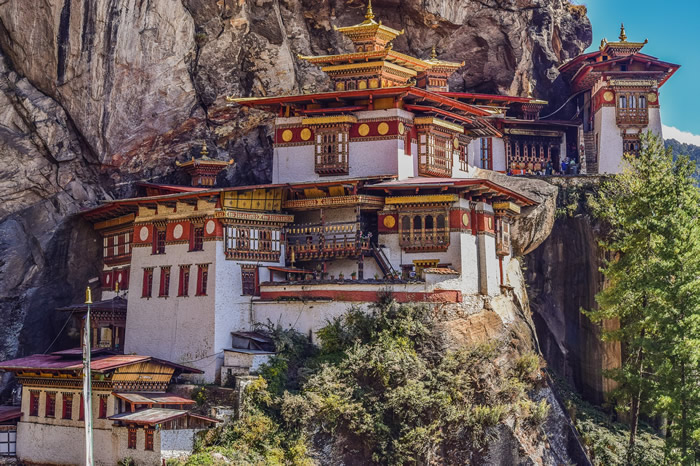 After customs and immigration formalities, your tour operator will take you east to Thimphu, the capital, a one hour drive away through picturesque mountain valleys, unless your tour includes a stay in the Paro Valley for a hike to the famous Tiger's Nest Monastery.
From Thimphu there are many options for tours to the eastern, central and western districts of the country, as well as treks deep into the Himalayas. There are many specialist cultural, adventure and nature tours, but most visitors like to join the road tours that take in the major sights of Bhutan that include the gilded fortress-like dzongs that are a ubiquitous feature of the Bhutanese landscape.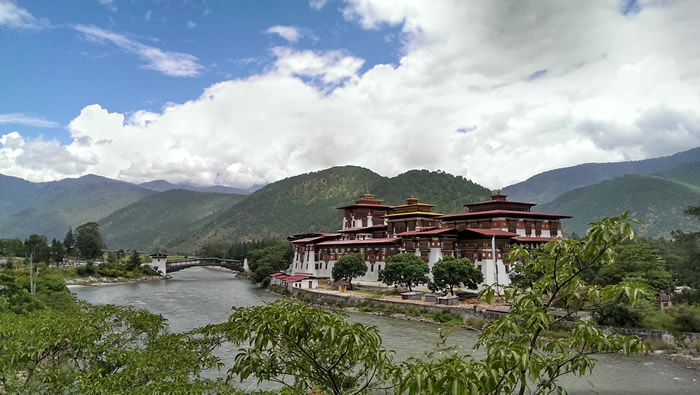 Dzongs are monasteries that also serve as seats of local government. They are built around large courtyards and serve as the center of all community activities in each district. One of the most spectacular is the 400-year-old Punakha Dzong which used to be the seat of Bhutan's government until the capital was moved to Thimphu in the 1950s. Dzongs have many cultural artifacts and artworks and each can take several hours to explore properly.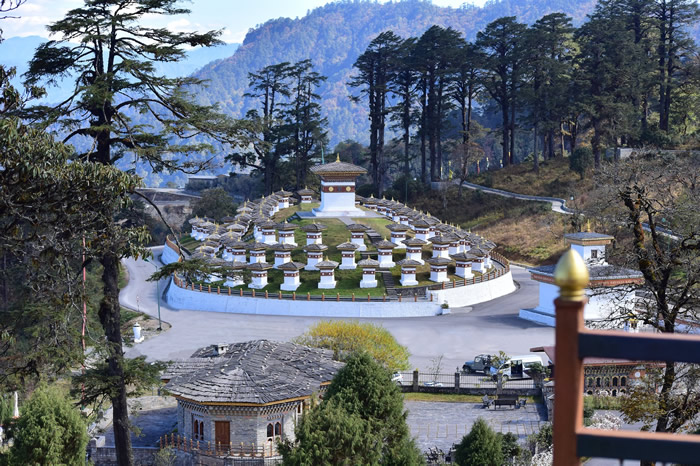 Between Thimphu and Punakha, the Dochula Pass at 10,200 ft offers spectacular views of the Himalayas on the Chinese border on fine days, and further east the beautiful Gangtey Valley is home to rare migrating black-necked cranes from Tibet towards the end of the year.
Beyond the Gangtey Valley, the eastern districts of Bhutan are visited by only a small number of travelers because of the distance from Thimphu. However, this part of Bhutan still has some comfortable accommodation options, and the lack of other travelers may well have you believing that you have discovered a real Shangri-La.
Author's bio:
David Astley is a travel writer and editor of xyzAsia – a travel magazine for over 55s in Asia. He has visited Bhutan many times and regards it as his favorite country to visit in the world.